Pursuing sports promotion to support people and the development of a healthier society
Multifunctional Taraflex elastic sports flooring sheets for use in facilities ranging from sports facilities to disaster prevention shelters
Recently, gymnasiums are being called upon to double as disaster prevention shelters. Taraflex meets such requirements by combining athletic performance with the functionality and durability needed for multipurpose use.
This product, which has been internationally certified by a number of indoor sports associations, reduces the stress put on hips and legs and helps eliminate accidents caused by splintered wooden flooring, thus allowing everyone from top athletes to children and elderly to safely enjoy sports activities.
Furthermore, its outstanding cushioning, heat retention, sound absorption and other properties contribute to the creation of disaster shelters.
Related SDGs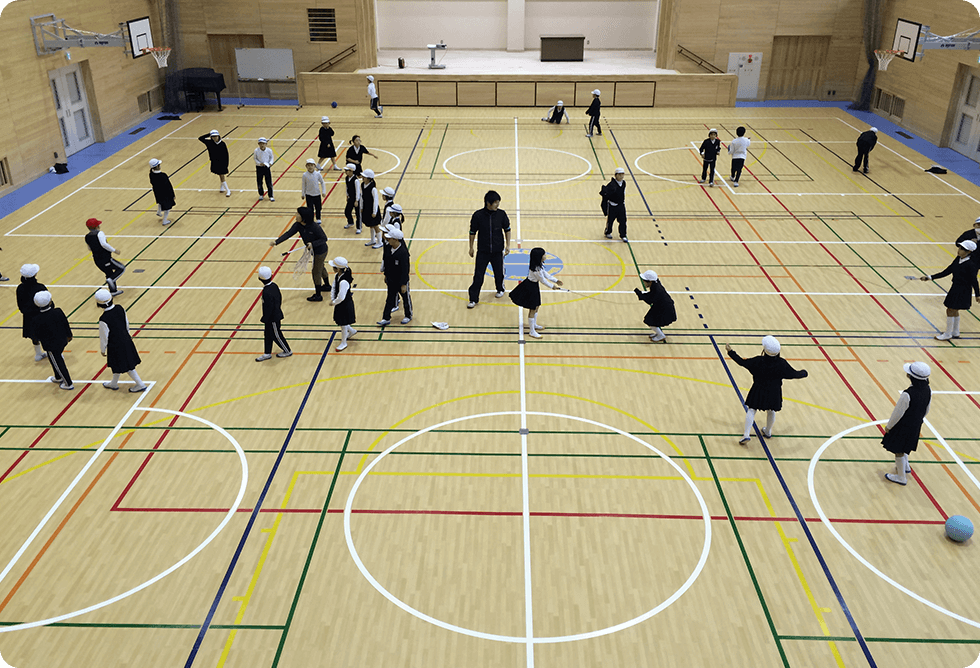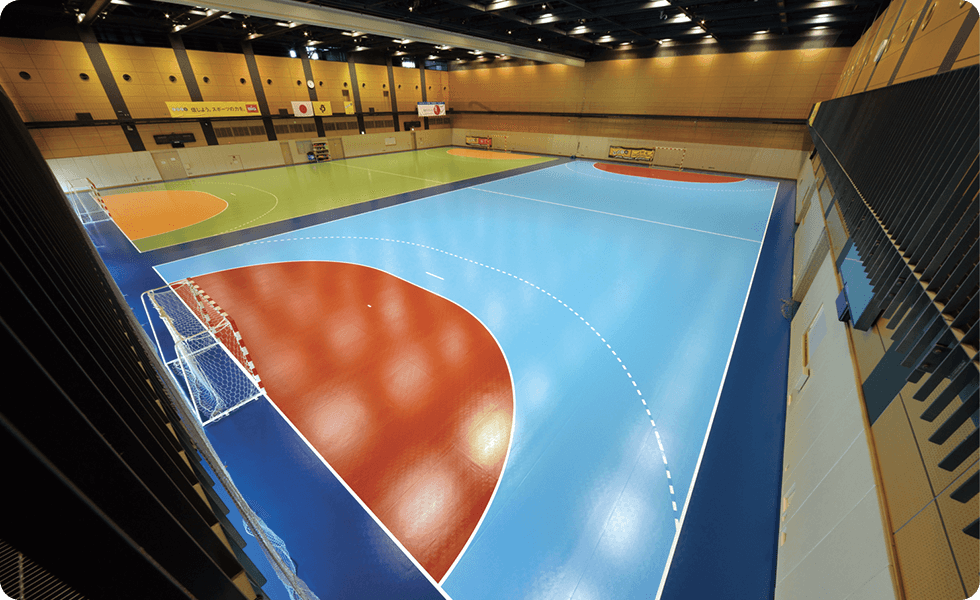 Supporting the Alliance of Japan Top League (JTL) and its contribution to sports promotion in Japan
We have supported Alliance of Japan Top League (JTL) since its establishment in order to help revitalize sports in Japan. At the organization's Ballgame Festa, athletes and former athletes associated with JTL-affiliated leagues instruct children from around Japan in ball sport enjoyment and technique as a way to help the next generation of children make sports a part of their lives.
Related SDGs


Contributing to a healthier society through the sale of comfortable, high-performance MONTURA apparel and through support for sports-related classes and events
We support outdoor athletic activities through the sale of clothing, shoes and other items manufactured by MONTURA, the Italian sports apparel brand recognized for its functionality and comfort, as well as through the provision of information that contributes to a healthier, fuller life. We also support mountaineering courses, climbing classes for beginners and other events that utilize sports as a means of enriching people's lives.
Related SDGs