Contributing to a recycling-oriented society via appropriate waste resource recycling and disposal
Addressing urban flooding and the heat island phenomenon with Aqua Through recycled waste ceramic tiles
Aqua Through is an environmentally friendly water-permeable/moisture-retaining tile made from waste ceramic tile. Because it both allows rainwater to penetrate into the ground and retains moisture, the product helps limit urban flooding and the heat island phenomenon.
関連するSDGs

Reducing industrial waste by reducing and reusing manufacturing process scrap
We carry out a variety of environmentally-friendly initiatives as part of our hose business overseas. In our factories, we are continually working to reduce waste, such as by reducing the amount of scrap generated during manufacturing and by reselling short lengths of hose, and we ensure that our industrial waste is monitored from the point at which it is generated until the point at which it is disposed of in compliance with the law.
With regards to procurement, we seek out environmentally-responsible suppliers from which to purchase raw materials, and we promote recycling of packaging materials (i.e., reclamation and reuse of cardboard, wood and iron containers and other packaging).
Related SDGs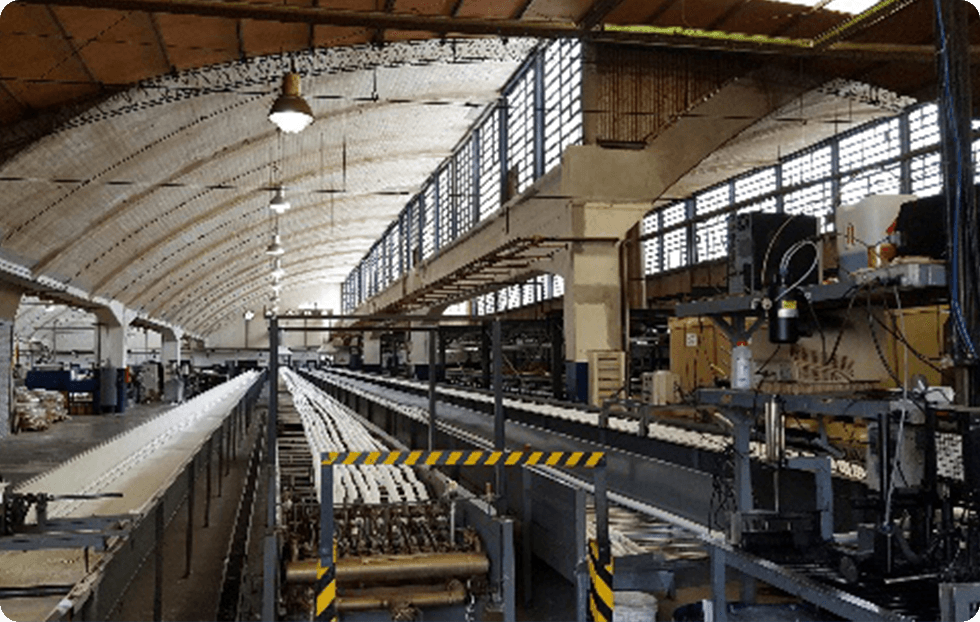 Adopting water recirculation to reduce water usage during testing at factories
Through our hose business, we manufacture firefighting hoses as well as nozzles. We test the water pressure and water conduction of every nozzle we manufacture. Although this process requires the use of a large amount of water, we adopt a water recirculation system capable of fully recycling 25m³ (25,000 liters) of water.
関連するSDGs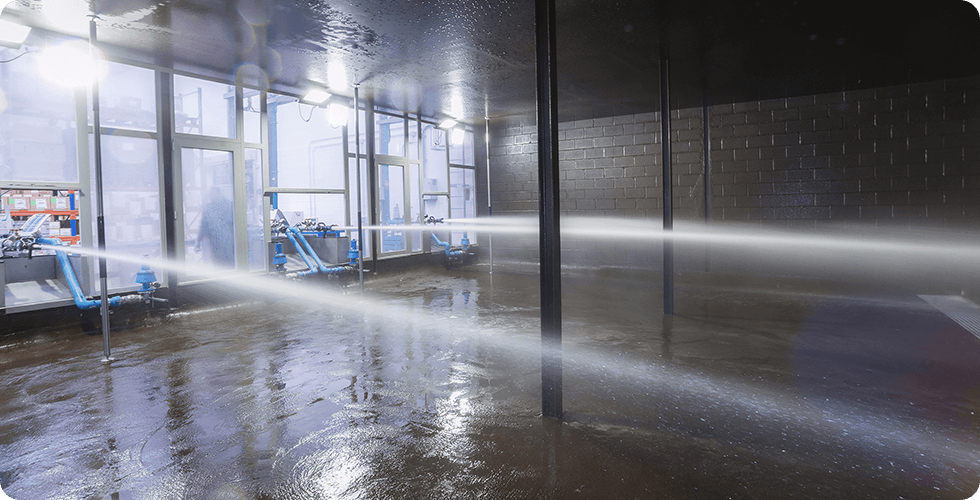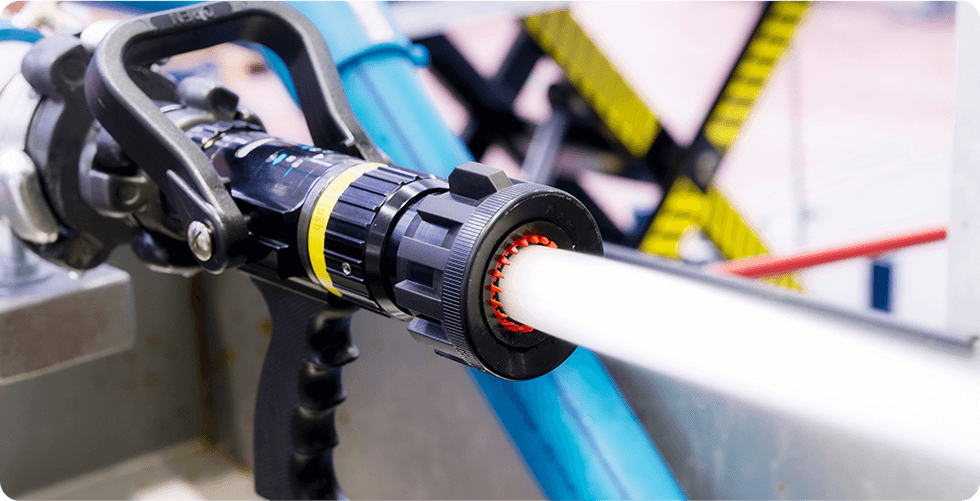 Adopting purification systems and third-party monitoring for factory wastewater
The water used during manufacturing at our TIPSA (Spain) factory is not recycled, and 10,000m³ is discharged each year. This wastewater undergoes the following treatment process before going into the public sewer.
Factory wastewater is first kept for 24 hours in a water tank to ensure that the water quality is uniform; afterwards, it goes into a separate tank where it is stirred. A flocculating agent is then added, and the water is transferred to a flocculate settling tank. Once the precipitated material is separated out, the water goes into a 40m³ pH-controlled biological reaction tank where it is stirred further before going on to a settling tank. In the settling tank, the water is separated from the activated sludge and then fed through a water channel directly into the public sewer, ultimately ending up at the local water purification plant.
In addition, the local government mandates independent water safety management, which we comply with by having an outside organization come and perform annual water quality checks.
Related SDGs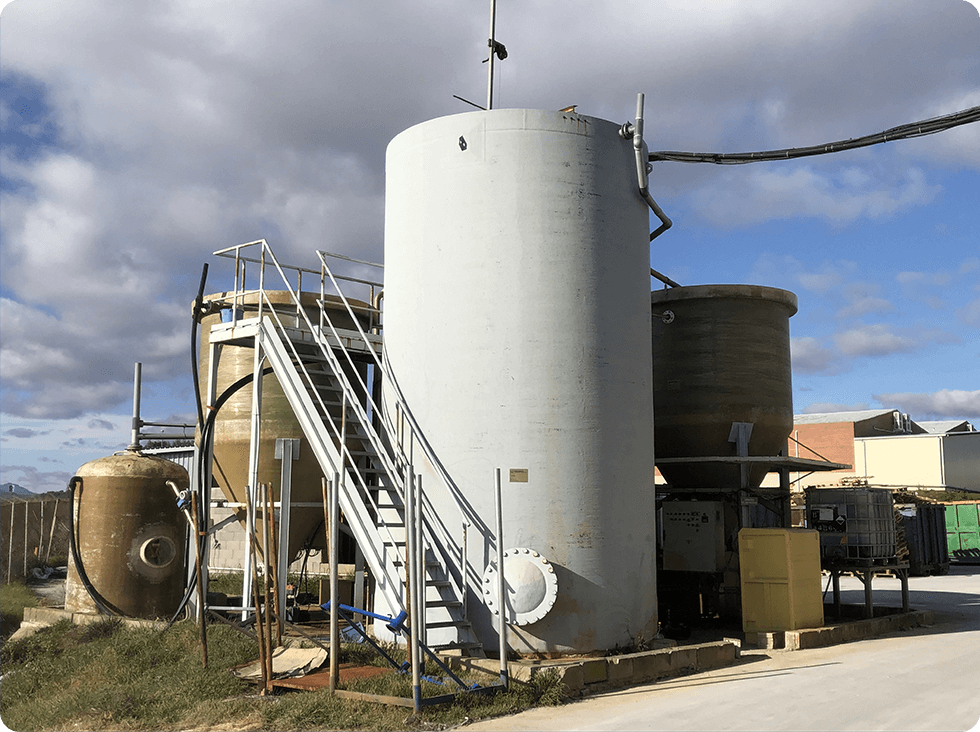 Selling MONTURA apparel made from high-performance, environmentally-friendly materials
MMONTURA offers Gore-Tex jackets made from PFC-free materials.
PFCs are fluorine compounds and are commonly used as a water-repellent finishing; however, we have come to realize that PFCs are toxic, highly residual substances which undergo almost not decomposition when introduced into the environment. MONTURA sells products which contain no PFCs.
Related SDGs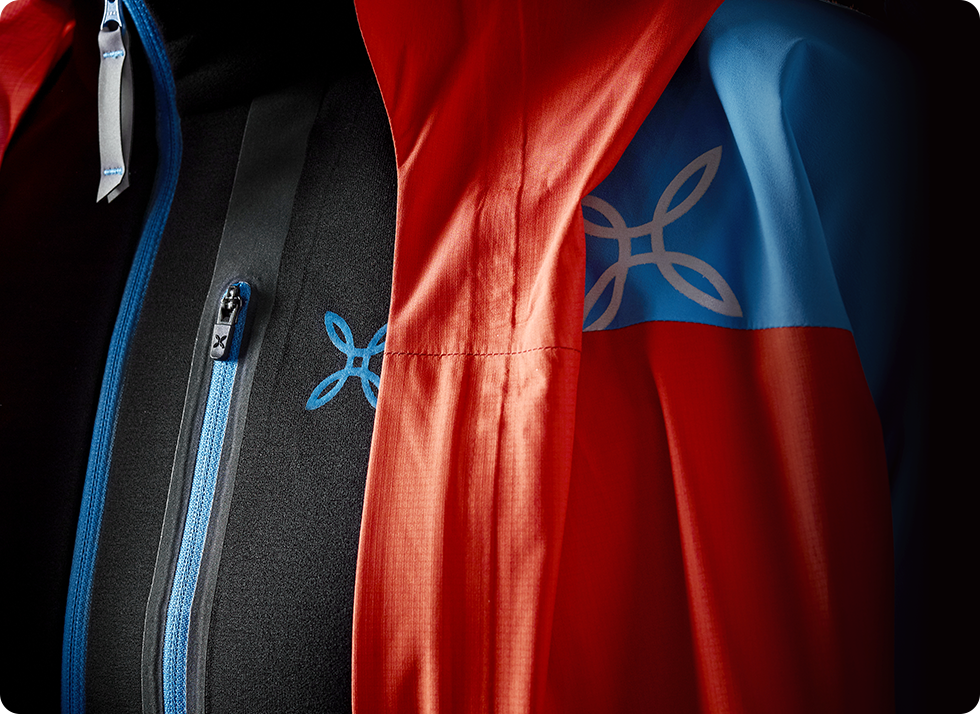 Mondoturf and Limonta Turf: Artificial turf products designed to be environmentally friendly and safe for the human body
・Mondoturf uses colored resin chips, while Limonta Turf uses natural materials made of cork and coconut as fillers. Compared to typical fillers consisting of black rubber chips, these materials contain fewer heavy metals, which are harmful to the human body, and offer excellent safety and competitive performance. They also have temperature-limiting benefits that deliver a reduction of 15°C on clear days, helping limit the heat island phenomenon.
Related SDGs